Gmail
If you can't find any Deals Armament emails in your inbox, please check your Gmail Spam Folder.
Are we already in your inbox? Skip down to Step B.
A. Open the email, and near the top of your screen, click the button on the alert, labeled
Why is this message in spam? It is similar to messages that were identified as spam in the past.
B. Once found, to ensure you continue receiving our emails, Create a Filter:
1. Open the email
2. Click 'Dots' button on the top right, to reveal a dropdown list of choices.

Click "Filter messages like this"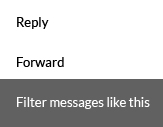 Click the button Create filter to open your settings.
From the next menu, please check these options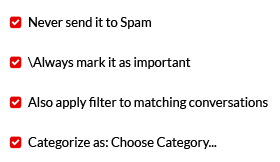 Under the "Categorize as: Choose Category..."
1. Click the dropdown icon next to "Choose Category..."
2. Please select Primary in the next options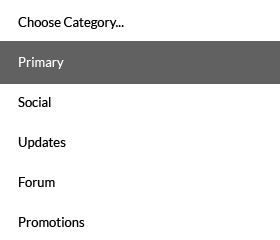 Click the blue button, to save your settings
Now you will always see The Deals Armament in your gmail tabs